Web Design
Search Engine Optimization
Internet Marketing
Seattle / Tacoma Businesses
NEW! A Whole New Way of Getting The Web Site You Want At An Ultra-Competitive Price!
Contact Us Today! One Contact, up to 10 Bids!
How would you like to double your web design and search engine optimization investment, get ahead of your competitors in Google, Bing, and Yahoo, and have qualified customers calling you? Contact us today to find out how!
Sleek, attractive, web designs for Seattle and Tacoma businesses is very important. But the best web site in the world will not help you if nobody can find you. We have over 10 years experience in custom web design and search engine optimization. We use this extensive experience to help companies successfully market their web sites on the Internet. However, we are more than a design firm because we are committed to providing web site traffic as well as elegant designs. We have won many awards for outstanding Web site design, and have had over 1,800 keywords elevated to page one in the major search engines (Bing, Google, and Yahoo) for our clients. You can see just a few of the results on our search engine optimization (SEO) page by clicking here.
Our Seattle, Tacoma SEO work is unparalleled.
Our marketing efforts don't stop there. We are committed to making sure your Seattle/Tacoma Web design reaches your target audience, whether that audience is the entire world, South Hill Puyallup residents, or North Tacoma Washington businesses. We use the global technology of the Internet to help local customers find you.
More importantly, our original design services include site rebuilding, affordable web hosting, and managing advertising placement. Primarily, we optimize sites for search engines and this is why our design and maintenance are unparalleled.
"We have always been very happy with the service you've provided. I always think of you as my "invisible safety net"....never pushy, but always there if I need help!" - Sanders Transfer Company, Tacoma
Intra-Designs is comprised of a team of Tacoma Web Design specialists and Tacoma SEO specialists dedicated to creating your site your way, and marketing your creation to full effect.
*Is 2018 Your Year For Amazing Breakthroughs?!?! Click Here

Timeless Search Engine Optimization Secrets That Anyone Can Use book now available.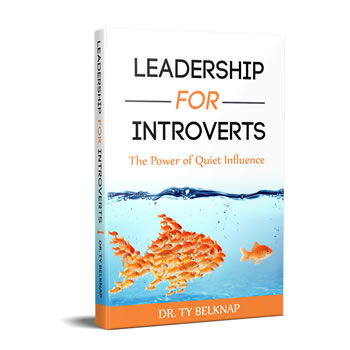 Leadership for Introverts: The Power of Quiet Influence is now available at Amazon.com. iBoook, Kindle, and other ebook versions are also ready for you!.

This page has been validated,
which makes it easier for
search engines to rank.
Is your site validated? (You may see a few errors, but they are from Google code. Funny, eh?)
Search Engine Optimization for Google, Bing and the rest of the Internet.
The best web site in the world won't help if people can't find it. Search Engine Optimization (SEO) is a must for every web site, and it is what we specialize in.
Search Engine Optimization (SEO) will bring customers, the right customers, to your Web site right away. It doesn't matter if 50,000 people come to your site if they are not looking for your type of product/service, does it? Intra-Designs specializes in bringing the right people, potential clients, to your site. We have done it for over 200 other companies, and we can do the same for yours.

We also track how many people come to your site. You can see exactly how many people visit your site every day, which tells us how well your Internet Marketing is going.
We can integrate Google Adwords, Bing ads, Facebook advertising, Linkedin ads, Twitter ads, etc. However, we specialize in natural SEO, so you do not have to rely on expensive advertising to keep your website in front of your clients.
Seattle SEO Tacoma Search Engine Optimization Google Bing
Intra-Designs Tacoma SEO | Search Engine Optimization Tacoma Seattle
Point Defiance Zoo Elephant
If you have a web site selling products and/or services ... Then we can help you with internet marketing!
Whether you want to target a global audience, market to a specific business type, or stay within a certain city's limits, we can specifically tailor our internet marketing programs to meet your needs. We target specific keywords and locations to set up a program that is within your budget that will maximize your exposure.
We have the ability to set up:
Pay-per-click listings
Search engine and directory submission
Link exchanges
Banner advertising
and other proprietary techniques to give you the competitive edge to make your web site successful.
Pay-per-Click Programs
Pay-per-click programs can be a very cost-effective commercial use of the web. Using pay-per-click programs, you only pay for the clicks you receive. Pay-per-click programs send qualified visitors to your web site by displaying your ad only to those who enter specific keywords that we help you set up. The ads can be targeted to a specific location so businesses with a local service will not receive unwanted clicks from potential clients out of their geographical market. We will help you determine the best keywords and do all of the set-up. Programs start at $200 for initial research and set-up, and you pick your monthly budget.
Do you have an Internet Marketing Strategy?
Internet marketing starts with search engine optimization, which will allow you to receive free traffic. Please follow this link to read more about search engine optimization.
Contact us to day for a No-Cost Consultation and we can show you how search engine optimization and internet marketing can benefit your business.